The new NBC Sports Chicago website offers full coverage of the Bears, Bulls, Blackhawks, White Sox and Cubs in a user-friendly redesign to highlight game recaps, insight, videos and podcasts -- and makes it easy to watch live games.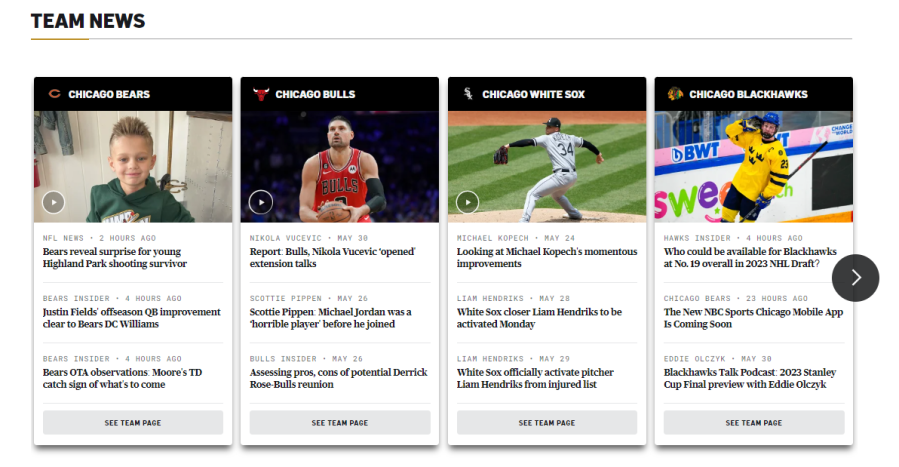 Fans will find top analysis from Chicago team insiders K.C. Johnson, Charlie Roumeliotis and Josh Schrock and more. Catch up on the latest episodes of NBC Sports Chicago's Blackhawks Talk, Bulls Talk, Cubs Talk, Under Center, White Sox Talk and Entre Líneas con Héctor Lozano, and experience game highlights, interviews and other behind-the-scenes videos.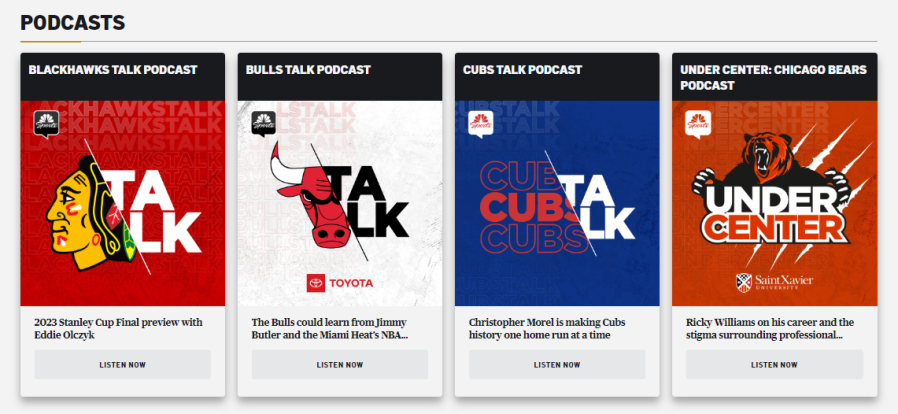 When your team is playing, we'll make it easy for authenticated subscribers to find live game coverage, plus all the pregame and postgame shows with links to the games on NBCSports.com and the NBCSports app. Click for more on how to stream Bulls, Blackhawks and White Sox games. Scores for live games will update on the homepage and team pages.
Team pages feature breaking news, game recaps, analysis, observations, videos and much more. Keep up with the latest scores and standings around the league, as well as the latest roster moves and statistics for your favorite players.
Welcome to the new NBCSportsChicago.com!